Episodes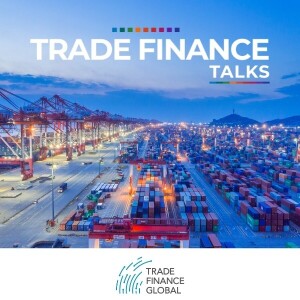 Tuesday Nov 15, 2022
Tuesday Nov 15, 2022
Maritime transport is the backbone of international trade and the global economy, with over 80% of the volume of international trade and goods being carried by sea. 
The shipping industry has seen varying conditions over the course of the last two years, having been greatly impacted by COVID-19 and subsequent supply chain issues. This has been compounded by other events, such as the current Russia-Ukraine conflict. 
Given the complexity of the topic, Annie Kovacevic sat down with Grant Hunter, director of standards, innovation, and research at BIMCO, to learn more about hot topics in the industry.
https://www.tradefinanceglobal.com/posts/podcast-s1-e103-float-sink-bimco-discusses-ebl-adoption-standards-interoperability/